Technology
Hardware — Two Accessory Decoders: Universal 8 and Light 32
Both decoders Universal 8 (U8) and Light 32 (L32) are products of Multi-Steuerung.de.
They both have 8 (analogue) switching inputs and can be controlled through 4 DCC addresses at the same time. They differ in number and capability of the output drivers:
| Multi-Steuerung.de Light 32 (L32) | Multi-Steuerung.de Universal 8 (U8) |
| --- | --- |
| L32 can control a maximum of 32 lights or lighting groups on your model railway. It can control magnetic articles and smoke generators, too. | U8 is more universal and can control up to 8 articles — light, servos, magnetic articles, smoke generators, motors … |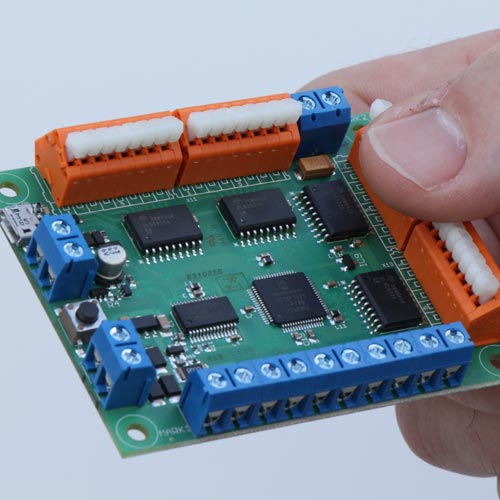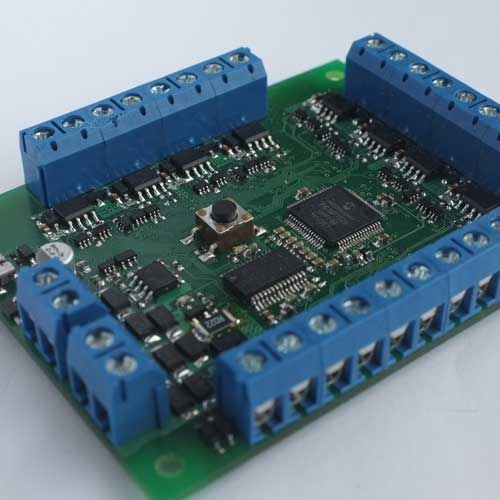 Configurability
We offer ready-made sequences, which we have created and tested thoroughly. They can be loaded onto the decoders U8 and L32, respectively, thus realising various sequences with electrical accessory articles.
Our decoders offer new possibilities, previously only feasible combining effect devices and conventional DCC decoders. You can even replace more than one of these traditional set-ups by combining several sequences on one Multi-Steuerung.de decoder.
When purchasing a decoder from us, you can equip it with one or more applicable sequences of your choice at no extra charge - this is included in the price of the decoder. Any further sequences you obtain from our shop for this unit will cost you a little fee.
Software
We work hard on a configuration software. This program will have two main tasks:
To transfer sequences from a computer to your decoder
To give you a means to create your own sequences
---
Included in Delivery
The decoder(s) you have ordered, containing exactly the configuration you have chosen. We do test each module before delivery.
Precise instructions for wiring the inputs and outputs for the selected configuration
Decoders are delivered with PCB standoffs with self adhesive base. This allows for easy fitting e.g. under your mounting plate without screws.
Adequate packaging goes without saying.